home
> testimonials > text testimonials
Testimonials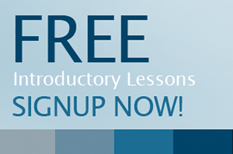 April 26, 2008
Angela's Story, Go from size 20 to size 6
Angela Lange SKA White Rock:

Joining SKA was not a decision I made lightly. I had been making excuses for my weight for years, but the unavoidable truth was that I was overweight and it was affecting every aspect of my life. My turning point came while I was searching the internet for newest "magic" weight loss solution, when I came across a Body Mass Index (BMI) calculator - a standard tool used to assess healthy weight. At 5' 10" tall and 230 pounds, my BMI was 33, whereas a BMI over 30 is considered obese. I knew I was overweight, but the word "obese" finally
made me realize I had to immediately make major changes. My lifestyle change had to include a structured activity that held me accountable while keeping me interested enough to stick with it.
Around this time I received a coupon in the mail for a free intro session at SKA . I seized the opportunity and made an appointment at SKA White Rock. At the end of the intro, I signed up. I was terrified for the first few classes but it immediately became evident that my classmates were all ages, sizes and abilities. The instructors and staff were knowledgeable, supportive, and encouraging. The classes are always different and challenging and for once in my life, I was actually looking forward to working out. Through training at SKA three days a week and making other healthier lifestyle changes, I have lost 90 pounds and have gone from a size 20 to a size 6. I have a BMI of 20.1 (within the "normal" range) and have had no trouble maintaining my weight. I have also improved in less obvious ways: patience, perseverance and respect. I've made some great friends along the way too. I would encourage anyone, of any age, size, or ability, to give it a try.