home
> programs > youth / kids
Kids / youth martial arts and kickboxing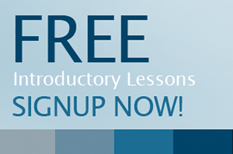 Youth
As our youth mature, they will begin to invest significant amounts of energy in building character and seeking new ways to become adults. However, this process is not linear and like us they will require advice to make the right choices. Becoming an adult with a child's attitude is not something we wish for our
teenagers, so their transition into adulthood must be done with a positive regard for their futures as respectable adults.
As many people mature they can become discouraged at the thought of inheriting additional responsibility, so they need to be in an environment where responsibilities and work-ethic are valued by their peers. Some also need to improve their attitudes and respect, and they must begin learning how to believe in themselves by improving their confidence and self-control. Our youth must also develop self-magnetism in order to build leadership qualities. Not many sports can facilitate both individual and group determination without nurturing an unhealthy ego as successfully as martial-arts can. Focusing on setting goals and learning how to achieve them respectfully are among the many skills that they will learn in a martial-arts school.

All of these skills are fundamental for our young leaders of tomorrow.
Children
Important Message to Parents
by Master Farhad Dordar
Do not hesitate to invest in your children, for they will reinvest in you and your community.
I have changed the lives of many by teaching the life-skills I have developed in
martial-arts. It is sometimes difficult to imagine how important this sport can be for a child, so we encourage you to let them try it for a month. You will see for yourself the positive effects that the qualities they build in a martial-arts school can have; important qualities that they otherwise may not learn at home or in an academic environment. Most children require a character building course in a fun environment that keeps them motivated. They need somewhere they can develop all of their mental qualities such as respect, self-discipline and self-confidence.
We are not always with our children, so they must learn how to survive on their own by using their leadership skills and abilities. A martial-arts school will provide a place for this to happen.
If you have not experienced it yet, try it today because every day is important in your child's development. Help your children discover this opportunity. Believe in them and you will be proud.